Welcome to the Web-World of Maryen Cairns!
Here you can explore my music & videos & discover what I'm doing now in 2022 😊 
Be sure to sign up (hit the Cairns Club button to the right 👉) for all news & happenings & an instant free EP with a. song from each of my albums. I'm now based in Guernsey... live-streaming... excited to share my new album with you in October!!! 
My Facebook page is always a good place to find me too: Maryen's Facebook Page 🌻
Join for FREE! 🥳
Get Behind The Scenes: Join The Cairns Club to receive News, Live-Streams, New Music Previews, Instant EP Download, Free Merch Pack & Special Offers from Singer/Songwriter Maryen Cairns ✌️😊
Maryen Cairns
come to me
An authentic singer/songwriter album with a widely ranging genre, Come To Me was produced and arranged by Chris Kimsey, legendary producer for the Rolling Stones, INXS, and Peter Frampton. Maryen's original vocal, guitar and piano recordings are augmented with a live band including Jennifer Maidman , Paddy Milner, Evan Jenkins, Karlos  Edwards, Ollie Clark, Sani Bolton and Maryen's son Elvis Kernaghan, guesting on electric guitar. 
Available at all the usual music online merchants, but also on this site at even better prices! And of course I'm on Spotify too so do follow if you use that platform :-)
Previous events
KPMG Castle Nights the annual series of FREE Entertainment for the whole family at Castle Cornet Experience one of Guernsey's most popular summer events. I'm onstage at 6pm at the Outer Ward - just inside the entrance! - on Friday 5th August! The gates of Castle Cornet will be thrown open on four Friday evenings for KPMG Castle Nights featuring live music, singing and family fun. Come and enjoy the free entertainment and soak up the atmosphere at one of Guernsey's most historic sites. Numbers within the Castle are controlled, please arrive early as queues do start early.
(BST, UTC+01) (BST, UTC+01)
Sarkfest is a family friendly music festival. Sarkfest 2022 July 8th/9th/10th over 30 bands and acoustic acts with lots of extra entertainment for the Kidz as well as The Adultz ! Tickets available from Eventbrite until they sell out ! Featuring entertainers from UK as well as the Channel Islands on the dark sky, car free island of Sark. I'm playing on the main stage on the Sunday at 2pm.
full weekend ticket £84.80; Sunday only ticket £31.80. concessions available.
(BST, UTC+01) (BST, UTC+01)
Liberation Day at The Last Post, running 12 - 11.55pm. 2 Stages. I'm playing on the Laneway Stage at 4pm. Free entry for all the family!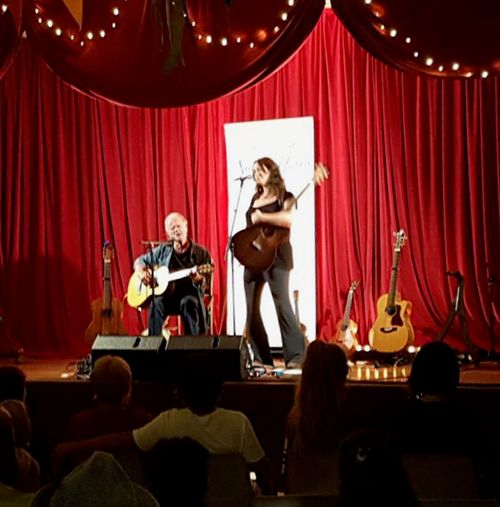 House Of Prog
17 November 2019
"she allows her vocals to soar and the electric guitar break is quite superb as it transforms the piece.
Overall this is a more varied album than 'Femina Australis', yet still manages to retain her roots, so she uses a steel when the time is right, or a violin, and plenty of piano and warm fretless bass. It is again the album of a mature artist who is confident in her ability and songwriting skills. She can put an edge on her vocals, or just lift them up showing her soprano range, or let it come down lower to provide more emotion. Lyrics are incredibly important to Cairns, and each song really is a story in its own right"
- Kev Rowland
Cheers To The Vikings
27 September 2019
This new catchy song 'Steam' from Maryen Cairns and produced by Chris Kimsey, not only demands your attention for being as creative as it is… but it didn't take much before we fell head over heels in love with her voice. Maryen Cairns might just be one of our favorite artists this month.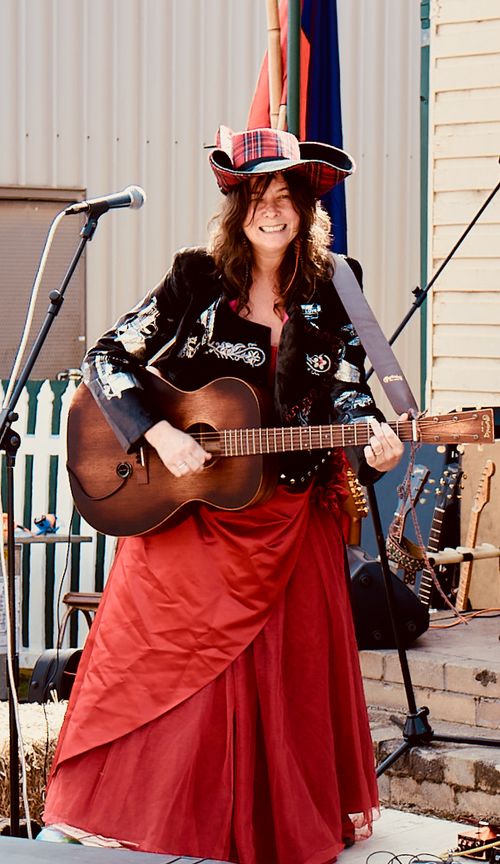 Live Shows & Workshop photos